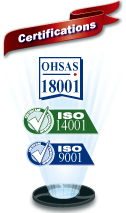 "EMEX" BICOMPONENT ANTICORROSIVE POLYURETHANE PRIMER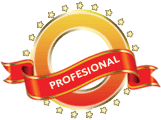 According to the labels attached to navigation menu, at the bottom of this presentation you will find the instructions and complete technical data of the product.
Technical Data
Utilization
Generalities
Description
     The "Emex" Polyurethane Anticorrosive Base Coat is a bicomponent professional product based on resin polyurethane in solution, pigments, specific additives, fillers and cutting edge ecologic anti-corrosive agents, without lead or chromium salts, used as initial layer for protecting metal elements operated in corrosive environments, both interior and exterior. The polyurethane base coat is characterized by Great adherence to support, high resistance to water and weather, highly aggressive chemical environments, high temperature variations, etc.
Main characteristics:
Great adherence to support;
High covering power;
Great strength;
Durability;
Excellent resistance to wear;
High resistance to weather;
High resistance to hydrocarbons;
High resistance to alkaline environments;
High resistance to corrosive agents.
Technical Data
Utilisation
Generalities
Domenii de Utilizare
     The "Emex" Anticorrosive Base Coat Base on Polyurethane Resins is intended for professional use, both as initial layer for anticorrosive protection of metallic surfaces operating in aggressive environments (weak acidic or alkaline, petroleum products: gasoline, diesel, mineral oils, hydrocarbons and so on, humidity, weather, etc.) and for preparing for painting of any metallic structures.
     The product is used both for covering and protecting the new metallic surfaces and those that have been painted with other compatible coatings after previously cleaning the support with "Emex CM Cleaner" Remover, or "Emex PC ECO" Ecological Remover, followed by mechanical cleaning.
     The Polyurethane Base Coat can be used for any other metallic surfaces: steel tanks, car bodies and auto parts or for equipment, pipes, ducts, tanks, radiators, sheet metal, frames and metallic racks, grills, railings, metal furniture, metal mounting brackets, fences, railings, gates, metal fittings, iron poles, scenes, beams, metal stands and canopies, etc.
    It can be applied both on galvanized steel or stainless steel.
     To obtain maximum performance read carefully the Application Instructions and Technical Data Sheet, available in the menu below.
Inflammable
Noxious
Tehnical Features
Characteristic
Appearance
Density
Covering power
Drain down time
Consumption
Appearance
Av. drying time
Drying in depth
Water resistant
Resistance to oil
U/M
-
gr/cmc
Layers
sec.
g/m2/layer
Pellicle
-
hours
hours
24 hours
100 hours
Characteristic Value
Uniform, no deposit
1,30 ± 0,05
1
50 - 70
130 - 180
Continue, matte
4
12
Good, no changes
Good, no changes
Technical Data
Utilization
Generalities

Read datasheet

Roll application

Corrosion resistant
Will be mixed

Brush painting

Mold Resistant
Clean the surface

Spraying

Weather resistant
Drying about 6 h

Abrasion Resistance

UV resistant
     The symbols below will show both the some principal characteristics of the product as well primary use or safety instructions.
     For detailed instructions, read Technical Sheet.




Symbols - Instructions


Other products in the same category




     Tags: Polyurethane base coat, Bicomponent base coat, Polyurethane bicomponent, Anticorrosive base coat