OVERVIEW OF "ROMTEHNOCHIM"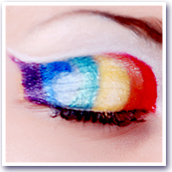 The experience since 1993, together with a much longer experience of its specialists and collaborators, has made ROMTEHNOCHIM, manufacturer of the "EMEX" and "NEOMATT" brands, become, at present one of the more and more active companies on the specialized market, especially being remarked through the incontestable and uncompromising quality of its products, confirmed by the Quality, Environment and Safety Integrated System Certification implemented according to ISO 9001, ISO14001 and respectively ISO 18001.
     The range of offered products is very wide, from general use products such as: alkyd varnish for wood, enamel, alkyd paint and primer, acrylic emulsion and super-washable paint, silica or silicone paint, structured decorative plaster, to special paints, such as traffic or pool chlorinated rubber paints, epoxy paint and paving, polyurethane paints and paving, epoxy or polyurethane varnishes, shingle and cement-asbestos paint, bronze-aluminum metallic paint, antiphonic, soundproofing or fireproof paint, hydroinsulating paint, etc.
     Although oriented towards the business-to-business relationship, Romtehnochim comes to the support of small consumers, both through direct collaborations, and through partners specialized on the retail market.
     Our services portfolio also includes technical assistance for all the company's clients. We are doing our best for coming closer to our clients' requirements, through quality products and services, as well as through seriousness.
     Our main objective is reaching a high level of satisfaction and fidelity from our clients, by primarily promoting quality in all our actions, and by maintaining certain prices below the levels of the competition.
     At the same time, starting from 2009, Romtehnochim made available to its clients a new service regarding the application of its products, by specialized staff, for obtaining the best performances thereof.
     Furthermore, starting from the same year, we have launched the application of polyurethane or epoxy self-leveling floors, on normal or power-trowelled cement supports.