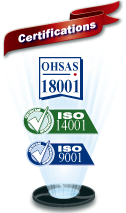 "EMEX MINERAL" CEMENT SELF-LEVELING EPOXY SCREED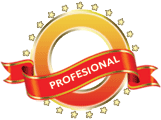 According to the labels attached to navigation menu, at the bottom of this presentation you will find the instructions and complete technical data of the product.
Technical Data
Utilization
Generalities
Description
     The "Emex Mineral" MINERAL Cement Epoxy Screed is a professional product based on epoxy resins without solvents and special additives, with the addition of cement and quartz. The product is characterized by exceptional adherence to the support, resistance and great stability in highly aggressive chemical environments, acidic or alkaline, high temperature variations, etc. The Cement Equalizing Epoxy Screed is used for filling the defects and ensuring the flatness of large surfaces paving at affordable prices.
Main characteristics:
Sanitary approved;
Exceptional display;
Excellent hardness;
Great durability;
Great adherence to support;
High resistance to abrasion;
Excellent resistance to wear;
High resistance to corrosive agents;
High resistance to hydrocarbons, acid or alkaline environments.
Technical Data
Utilisation
Generalities
Utilizare
     The "Emex Mineral" Cement Epoxy Screed is intended for professional use for preparing the concrete deteriorated paving in order to apply synthetic self-leveling paving. The product is the best way of preparing the surface, both in terms of hardness and strength and to a very affordable price compared to other leveling methods such as milling the support.
     This type of equalizing screed will ensure an intermediary layer that meets all the characteristics required for application of a final paving. It is used with excellent results on all concrete damaged paving or that need a preliminary preparation prior to applying other types of paving such as: epoxy, polyurethane, polyester, etc.
     For the correct preparation of the surfaces is required the mechanical cleaning for removing any spot or traces of contaminants and covering with "Emex" Epoxy Impregnation Base Coat. . The application is made by founding and stretching with hawk or with ravels. It is not required the venting.
     The Epoxy Equalizing Screedis used for civil and industrial constructions, for preparing the supports in order to apply paving high solid type, with self-leveling, especially in high wear areas (intense traffic), exposed to chemical environments or for special protection such as: plant yards, motor services, industrial warehouses, exhibitions, show-rooms, hospitals, laboratories, schools, restaurants kitchens, canteens, bakeries, etc.
     To obtain maximum performance read carefully the Application Instructions and Technical Data Sheet, available in the menu below.
Inflammable
Noxious
Tehnical Features
Characteristic
Appearance
Color
Mix ratio
Pot-life at 23 °C
Consumption
Appearance
Drying surface
Drying in depth
Water resistant
UV resistant
U/M
-
%
gr.
min.
kg/sqm/st.
Pellicle
-
hours
hours
500 hours
30 hours
Characteristic Value
homogene
Standard
1000 : 200
cca. 30
1,7 - 2,0
Continue, glossy
12
24
Good, no changes
No chromatic changes
Technical Data
Utilization
Generalities

Read datasheet

Corrosion resistant

Resistant to Water
Clean the surface

Weather resistant

Abrasion Resistance
Drying about 24 h

Steam resistant

UV resistant
     The symbols below will show both the some principal characteristics of the product as well primary use or safety instructions.
     For detailed instructions, read Technical Sheet.




Symbols - Instructions


Other products in the same category




     Tags: Epoxy paving for equalizing, Epoxy self-leveling screed, Epoxy screed, Epoxy concrete